Strucsol Lintel Repair Kit
Description
More Information
The Lintel repair kit contains enough material to carry out the installation of a retro fitted lintel up to 3.6M window opening.
The kit contains  
4x 6mm x 5000mm StrucSol Ultrabar
2x 5kg Strucsol HSGrout
Strucsol Grout Gun 
Strucsol Point nozzel
1x Finger trowel
safety glasses x 1 pair
gloves x 1 pair
This Kit is only recommended where full strength of the lintel is an immediate requirement, If your lintel is not in immediate danger of failure, or is only required due to impending window replacement, it is far easier to use the grouted solution
Installation instructions
Remove the brickwork bed joint using a wall chaser or dust extracted angle grinder to a depth of 40mm above the first brick sitting on top of the window frame, extend the cut 500mm either side of the opening,
Repeat the process to the brickwork joint  a minimum of 4 courses above the window opening and a maximum of 6 courses above the opening.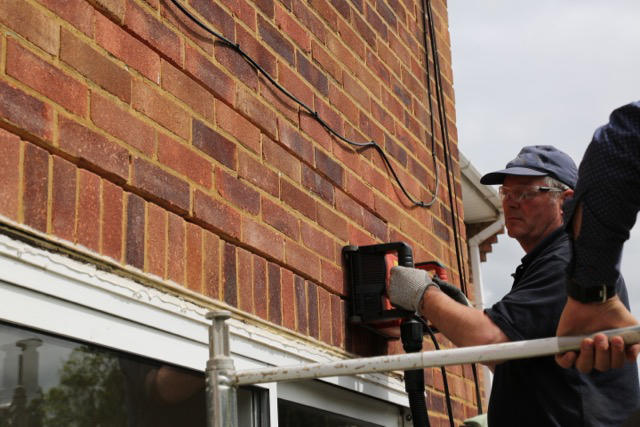 Remove all dust from the slots and wet the joint down with water or Strucsol Joint primer.
Remove the ultra bar from the packaging and cut to length, bend a 90 degree angle of 50mm length on each end of the wire to assist in locating the wire into the slots.
Repeat the process so you now have 2 wires located in each slot, both wires need to fit below the surface of the brickwork and allow sufficient space for repointing.
Remove the wires and set aside for use later.
Mix your grout with the mixing paddle provided , ensure the grout is well mixed and of smooth creamy texture.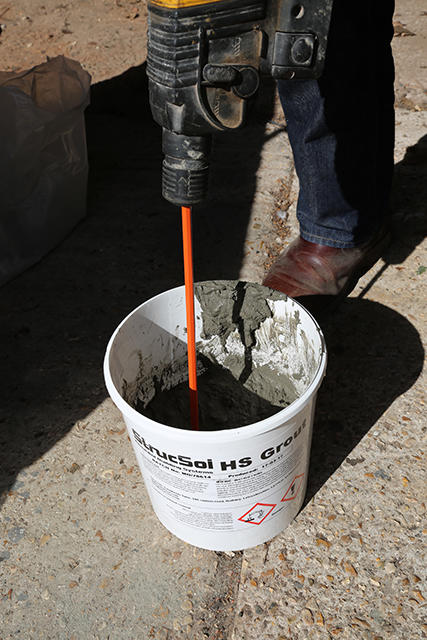 load the grout into your prepared grout gun, inject a bead of grout about 10mm thick into the back of the prepared slot. 
Fit the first wire into the slot making sure the wire is pushed hard into the back of the slot.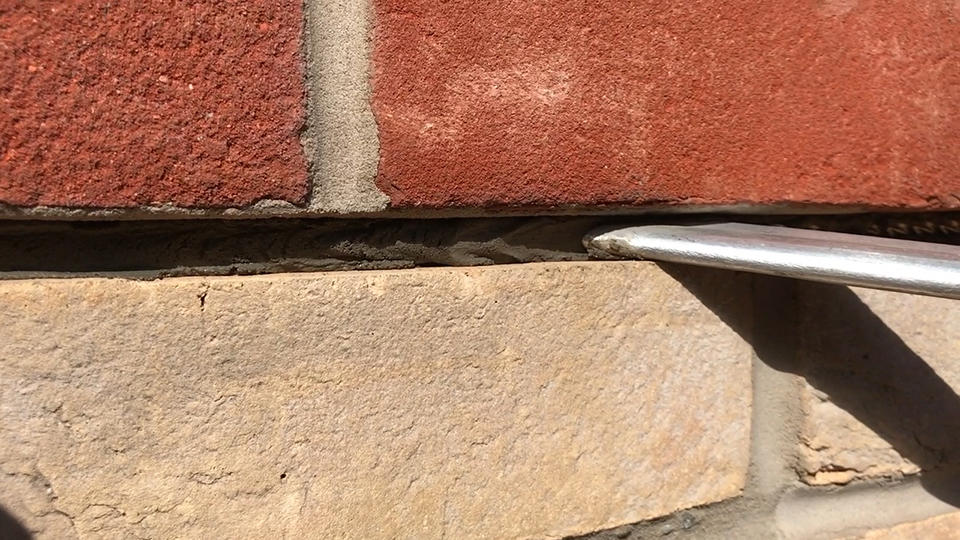 Apply a second bead of grout
Fit the second wire into the slot
Apply a third bead of grout 
compress the grout and bar composite into the joint with the finger trowel, leaving the finished repair recessed about 10mm below the surface.
Repointing
Mix up your colour matched sand and cement  wash out the fluid bottle from your HS grout and use this water to mix into your sand and cement grout , The plasticisers in the HS grout fluid asset in making the Mortar flow through the gun. alternatively repoint using a trowel and hawk in the traditional manner.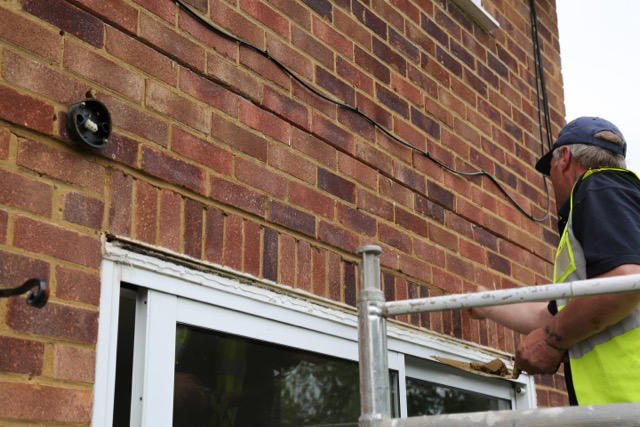 Apply the mortar to the joint via the pointing gun leaving the mortar proud of the surface.
Allow a little time for the mortar to stiffen, before finishing with a pointing trowel or pointing tool to match the existing finish.
See the installation video for more guidance.
call our support team for site specific support.
Earn
0
reward points with this purchase
Add This Product To Your Wishlist